We are delighted to have formally signed up Maxwell Muir of Action4dogs as the Citidogs Staff Training and Behaviourist Consultant.
Max runs our staff development programme. Our collective commitment and desire is to grow and continually improve our knowledge of dogs while creating a better world for them by employing a natural and humane approach using methods that are both kind and respectful. People….we are really truly serious about our stuff!!
Maxwell-Muir
Maxwell Muir has devoted his life to the study of dogs. His days involve working closely with owners who are experiencing difficulties in living with and handling their dogs by providing training and support that teach them all they need to know in building a successful relationship together. Training services cater for puppy training, basic obedience and response training and the teaching of handling skills by using humane methods that are based on kindness and respect for your pet. Maxwell is also a sought after speaker who hosts seminars, lectures and workshops throughout the year on a variety of dog related topics.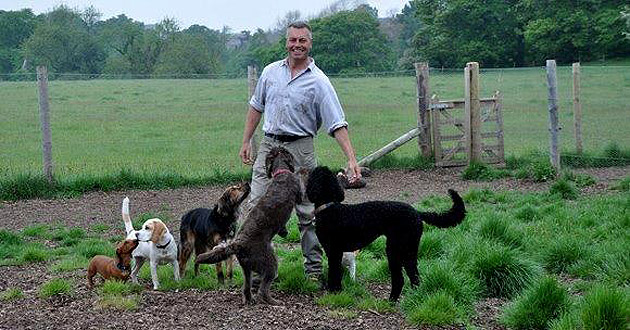 Max is a Registered Dog Trainer with the Animal Behaviour & Training Council, a Full Member of Association of Pet Dog Trainers, Full Member & Country Representative of Pet Dog Trainers of Europe and an Affiliate of International School of Canine Practitioners.
Max….'My aim is to help people and their dogs achieve a fulfilling life together through the use of humane training methods and by developing a relationship that is rooted in trust.'
Max can also be contacted through his website at www.action4dogs.co.uk